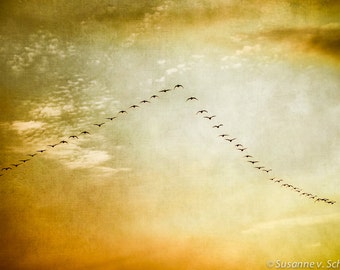 From the Preacher's Pen… Last week we began a look at God's view of traditions, customs and habits. We found that God objects to His people serving Him without intentional thought or consideration of what they are doing. There is no accidental faithfulness! Habits may help us head in the right direction, but if we forget why we are serving the Lord or do them for the wrong reason, it becomes a bad habit.
Inventing our own traditions that contradict God's will or imitating the wrong customs of false teachers is considered by God as a direct path away from Him. We cannot use the world's "good ideas" to improve on what God wants us to do.
Consider a bit more of God's view of this lesson and some important positive lessons for us about…
Traditions, Customs, and Habits – Part 2
Some of the things we do, the habits or customs we keep, have no real right or wrong value. They are just part of our family or cultural tradition, the norm. But some of the seemingly common traditions, customs, and habits in Jesus' own life are much more important for us to imitate. They help us realize what it truly means to be a part of God's family.
Consider some of Jesus' traditions, customs, habits and the positive lessons for us:
Mark 10:1: And rising up, He went from there to the region of Judea, and beyond the Jordan; and crowds gathered around Him again, and, according to His custom, He once more began to teach them. What a powerful lesson in evangelism! Is it normal and habitual for us to share the Good News?
Luke 2:27: And he came in the Spirit into the temple; and when the parents brought in the child Jesus, to carry out for Him the custom of the Law. The fact that God's Law demands our worship, obedience, and service doesn't make it easy or convenient. We are the ones responsible for making it a habit of our's to do the right thing.
Luke 2:42: And when He became twelve, they went up there according to the custom of the Feast. Of all the lessons that we can teach our children, none is better than doing what is right together as a family.
Luke 4:16: And He came to Nazareth, where He had been brought up; and as was His custom, He entered the synagogue on the Sabbath, and stood up to read. Many years ago a friend commented that he envied me growing up in a faithful family simply because he had no tradition of obeying and serving God in his early life. And yet we all work hard to learn and keep customs that are important to us! How important is your faithful service to God? Important enough to work hard at making it a habit?
Luke 22:39: And He came out and proceeded as was His custom to the Mount of Olives; and the disciples also followed Him. Jesus found strength in regularly taking time out to pray, to cultivate holiness. How often do we take time to be holy?
Jesus also found Himself wrongly criticized for his attitude toward customs. In Acts 6:14 Stephen is rebuked: "for we have heard him say that this Nazarene, Jesus, will destroy this place and alter the customs which Moses handed down to us." In reality, Jesus had said just the opposite! (Matthew 5:17: "Do not think that I came to abolish the Law or the Prophets; I did not come to abolish, but to fulfill.") While Jesus kept many traditions without criticizing them, He was also discerning enough to reject those that were meaningless (cf. Matthew 15:2).
Traditions, customs, habits can lead to good, positive religious practices:
Esther 9:27, 32: the Jews established and made a custom for themselves, and for their descendants, and for all those who allied themselves with them so that they should not fail to celebrate these two days according to their regulation, and according to their appointed time annually. (32) And the command of Esther established these customs for Purim, and it was written in the book.
The "unnamed feast" that Jesus attended in John chapter 5 appears to be Purim and, like so many other Old Testament events He would show that the great fulfillment of them was found in Him.
Luke 1:9 shows a time when God carefully used tradition to bring about fulfillment at exactly the right time. In this case, a priest "just happens" to be in the Temple to learn of God's preparations for the coming of the Savior (according to the custom of the priestly office, he was chosen by lot to enter the temple of the Lord and burn incense). A similar instance occurs in Luke 4:16 when Jesus reads the Sabbath reading at the beginning of His ministry… and it "just happens" to be fulfilled in Him!
Of course, you realize that there are no "just happens" with God and His purpose. Traditions, Godly traditions are part of God's purpose to accomplish His will!
Traditions, customs, habits can have a positive context for our Christian practice:
Acts 17:2: And according to Paul's custom, he went to them, and for three Sabbaths reasoned with them from the Scriptures.
1 Corinthians 11:2: Now I praise you because you remember me in everything, and hold firmly to the traditions, just as I delivered them to you.
2 Thessalonians 2:15: So then, brethren, stand firm and hold to the traditions which you were taught, whether by word of mouth or by a letter from us.
2 Thessalonians 3:6: Now we command you, brethren, in the name of our Lord Jesus Christ, that you keep aloof from every brother who leads an unruly life and not according to the tradition which you received from us.
Hebrews 10:25: not forsaking our own assembling together, as is the habit of some, but encouraging one another; and all the more, as you see the day drawing near.
Once again we are reminded of the many good customs and traditions but also notice how the writer of Hebrews carefully reminds us of both good and bad habits. Let's face it, according to God, there are some "traditions" that we as Christians should never forsake!
Are you spiritual enough to appreciate the fact that some customs are good, positive and right in God's sight, and, just as important, that some are wrong?
May we never be found holding on to those things that are not good for our souls just because we've always done it that way. Likewise, may we never be found forsaking and making fun of those things that bring us closer to God.
As the Apostle Paul reminds us, Test yourselves to see if you are in the faith; examine yourselves! Or do you not recognize this about yourselves, that Jesus Christ is in you — unless indeed you fail the test? (2 Corinthians 13:5)
— Lester P. Bagley