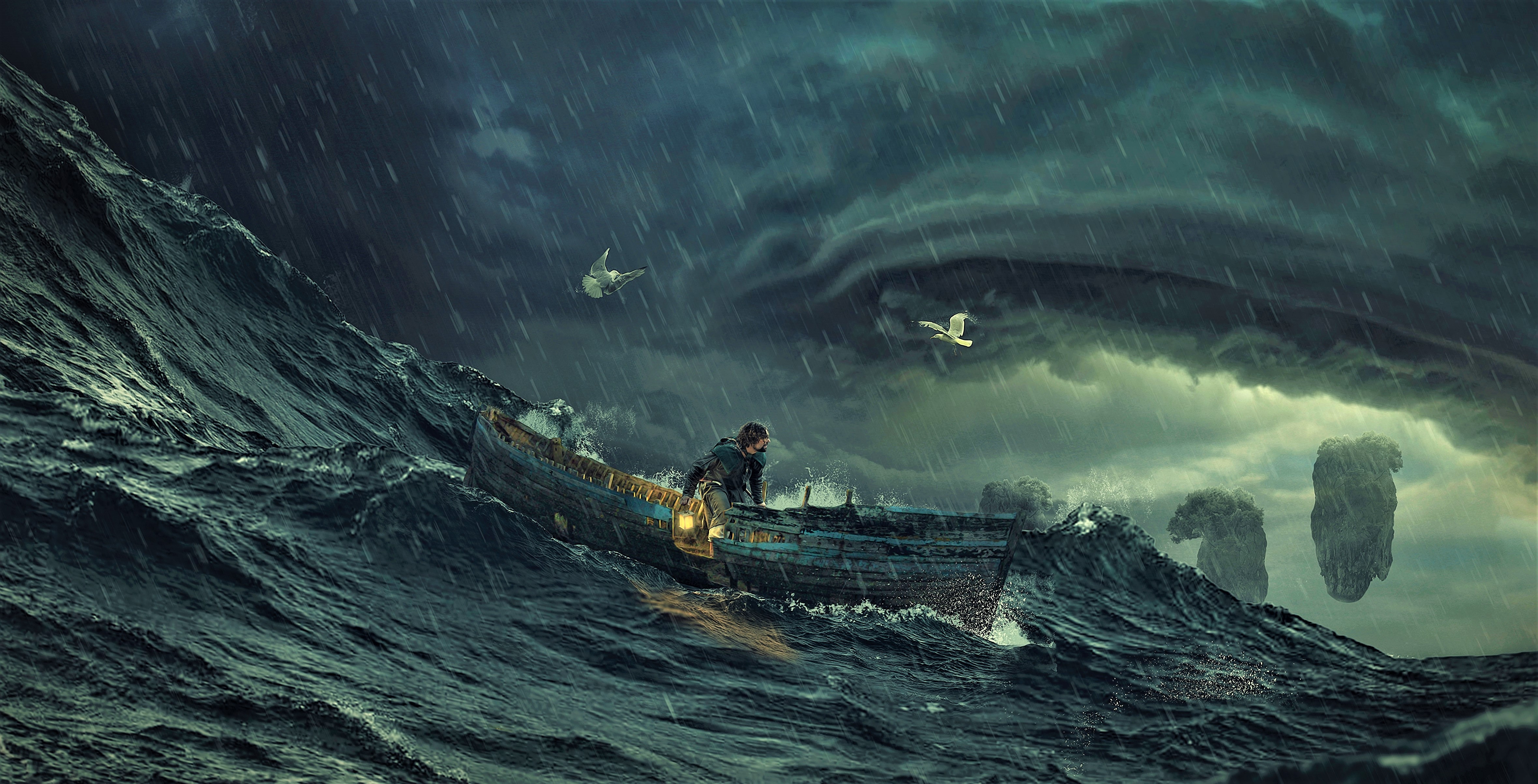 From the Preacher's Pen…
Do you enjoy reading and/or hearing a good story? Many of us learn to love stories as we hear them, perhaps at bedtime, growing up. Many of us have sweet memories of sharing stories with our children as they grew up. Let me ask a slightly different question now. Do you enjoy reading and/or hearing a good poem? Many poems are really just good stories that carefully use language to form pictures for us and have a particular flow to them.
Most songs are really just poetic stories. Some are simple and some are incredibly intricate and detailed stories. In fact, this is exactly where most of the songs of God's people come from. The Old Testament book of Psalms is often referred to as the "Song Book of Israel" and, of course, many of the Psalms form the basis of a large number of our songs as Christians.
Consider a song ~ an old song that's not in our current song books ~ but nevertheless tells a beautiful story that's worth remembering as we both praise our God in worship and live our lives on this earth.
Wonderful Peace
On the night Jesus would be betrayed, John records some of the lengthy discussions that Jesus had with the apostles. Knowing how the night would end and the sheer terror that His disciples would feel, Jesus sought to comfort them. Perhaps even more important, since they would soon be commissioned to share all these lessons with Christians, was our own appreciation of how the very Spirit of God would continue to be with His people in order to strengthen us in the face of earthly challenges we all must face.
Jesus said, Peace I leave with you; my peace I give to you. I give to you not as the world gives. Do not let your heart be troubled, neither let it be afraid (John 14:27). While the people of the world face difficult times and great challenges in life and despair often overwhelms them, God promises something that the world cannot even offer: real peace. Paul would later describe it as, the peace of God which surpasses all understanding, the peace that will guard your hearts and your minds in Christ Jesus (Philippians 4:7).
So let's look at the poetry, the words of that song:
Far away in the depths of my spirit tonight

Rolls a melody sweeter than psalm;

In celestial-like strains, it unceasingly falls

O'er my soul like an infinite calm.
The refrain then says:
Peace, peace, wonderful peace,

Coming down from the Father above!

Sweep over my spirit forever, I pray

In fathomless billows of love!
The next two verses remind us:
What a treasure I have in this wonderful peace,

Buried deep in the heart of my soul,

So secure that no power can mine it away,

While the years of eternity roll!

I am resting tonight in this wonderful peace, 

Resting sweetly in Jesus' control;

For I'm kept from all danger by night and by day,

And His glory is flooding my soul!
It is perhaps easier at this time of year to recall how often we've failed to be thankful and how very much we have to be thankful for. Just as we need to be reminded to "count our many blessings" so, too, do we need to remember just how much God is with us, overseeing, protecting and guiding us all the time.
The song continues with this thought:
And I think when I rise to that city of peace,

Where the Author of peace I shall see,

That one strain of the song which the ransomed will sing

In that heavenly kingdom will be:

Peace, peace, wonderful peace,

Coming down from the Father above!

Sweep over my spirit forever, I pray

In fathomless billows of love!
Finally, the song concludes with this challenge:
Ah soul, are you here without comfort and rest,

Marching down the rough pathway of time?

Make Jesus your friend ere the shadows grow dark;

Oh, accept this sweet peace so sublime!
Often we go through this life feeling alone and in despair over its challenges and our poor ability to face them. The problem is, we face them alone, without the very God who created us, who loves us and wants to walk with us that the problems might be lessened so as to be bearable.
Don't face this week without Jesus and His wonderful peace!
— Lester P. Bagley